About GreenPoint Financial
GreenPoint Financial is a division of GreenPoint Global, which provides software-enabled services, content, process and technology services, to financial institutions and related industry segments.

GreenPoint is partnering with Finastra across multiple technology and services platforms.

Founded in 2006, GreenPoint has grown to over 400 employees with a global footprint. Our production and management teams are in the U.S, India and Israel with access to subject matter experts.
GreenPoint has a stable client base that ranges from small and medium-sized organizations to Fortune 1000 companies worldwide. We serve our clients through our deep resource pool of subject matter experts and process specialists across several domains.
As an ISO certified company by TÜV SÜD South Asia, GreenPoint rigorously complies with ISO 9001:2008 and ISO 27001:2013 standards.
GreenPoint is owned by its founders and principals and is debt free.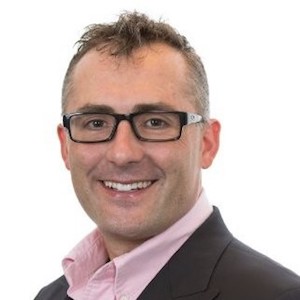 Marcus Cree
MANAGING DIRECTOR AND CO-HEAD OF FINANCIAL TECHNOLOGY AND SERVICES
Marcus has spent 25 years in financial risk management, working on both the buy and sell side of the industry. He has also worked on risk management projects in over 50 countries, gaining a unique perspective on the nuances and differences across regulatory regimes around the world.
As Managing Director, Marcus co-heads GreenPoint Financial Technology and Services and has been central in the initial design of GreenPoint products in the loan book risk area, including CECL and sustainability risk. This follows his extensive experience in the Finastra Risk Practice and as US Head of Risk Solutions for FIS. Marcus has also been a prolific conference speaker and writer on risk management, principally market, credit and liquidity risk. More recently, he has written and published papers on sustainability and green finance.
Marcus graduated from Leicester University in the UK, after studying Pure Mathematics, Phycology and Astronomy. Since graduation, Marcus has continually gained risk specific qualifications including the FRM (GARP's Financial Risk Manager) and the SCR (GARP's Sustainability and Climate Risk). Marcus's latest academic initiative is creating and teaching a course on Green Finance and Risk Management at NYU Tandon School of Engineering.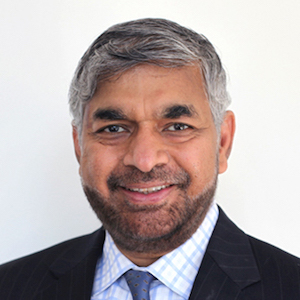 Sanjay Sharma, PhD​
FOUNDER AND CHAIRMAN​
Sanjay is the Founder and Chairman of GreenPoint Global – a risk advisory, education, and technology services firm headquartered in New York. Founded in 2006, GreenPoint has grown to over 380 employees with a global footprint and production and management teams located here in the U.S, India and Israel.
During 2007-16 Sanjay was the Chief Risk Officer of Global Arbitrage and Trading Group and Managing Director in Fixed Income and Currencies Risk Management at RBC Capital Markets in New York. His career in the financial services industry spans over two decades during which he has held investment banking and risk management positions at Goldman Sachs, Merrill Lynch, Citigroup, Moody's and Natixis. Sanjay is the author of "Risk Transparency" (Risk Books, 2013), Data Privacy and GDPR Handbook (Wiley, 2019) and co-author of "The Fundamental Review of Trading Book (or FRTB) – Impact and Implementation" (RiskBooks, 2018).
Sanjay was the Founding Director of the RBC/Hass Fellowship Program at the University of California at Berkeley and is an Adjunct Professor at EDHEC, Nice in France. Sanjay is also Adjunct Professor at Fordham University where he teaches a similar master's capstone course and at Columbia University. He has served as an advisor and a member of the Board of Directors of UPS Capital (a Division of UPS) and is a frequent speaker at industry conferences and at universities. He served on the Global Board of Directors for Professional Risk International Association (PRMIA).
He holds a PhD in Finance and International Business from New York University and an MBA from the Wharton School of Business and has undergraduate degrees in Physics and Marine Engineering. Sanjay acquired his appreciation for risk firsthand as a merchant marine officer at sea where he served for seven years and received the Chief Engineer's certificate of competency for ocean-going merchant ships. Sanjay lives in Rye, NY with his wife and two teenage sons.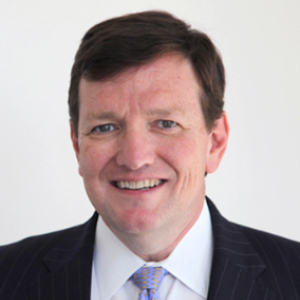 John "Jeb" Beckwith​
MANAGING DIRECTOR – GREENPOINT GLOBAL​
Jeb Beckwith is an experienced banking and technology executive with demonstrable success in building businesses. Over a 30-year career with bulge bracket banks, Jeb has delivered and adjudicated an array of complex financial transactions and restructurings across multiple platforms and industries.
Jeb is currently Managing Director of GreenPoint Financial, a 350+ person private company providing software enabled solutions to financial institutions. Headquartered in New York with offices in India and Israel, GreenPoint's projects include the development and implementation of technology solutions for CECL, LoanIQ, LIBOR transition and FRTB. Jeb also provides advice and counsel to private equity portfolio companies regarding the initial structuring and ongoing management of lender relations.
Prior to GreenPoint, Jeb was Managing Director at RBC Capital Markets where he held increasing levels of responsibility for credit and cross-sell to other financial institutions from 2004 to 2014. This included navigating RBC's most complex and often problematic relationships through the financial crises, establishing and chairing a committee to adjudicate over $600Bn of credit equivalent risk and building a multi-country team of professionals to provide various services to financial institutions clients. Specific successes included the restructuring of complex CMBS, RMBS and bespoke commercial real estate exposures, construction of a ratings advisory team, oversight of transaction banking and trade finance and constructing RBC's first counterparty credit committee for adjudication of its largest credits.
Prior to joining RBC, Jeb held increasing levels of responsibility at MUFG over an 11-year period including overseeing the bank's national businesses in healthcare, non-bank financial institutions and public finance clients. At MUFG, Jeb was also stationed in Dallas, TX managing general corporate lending relationships in the Southwest United States. Prior to joining MUFG, Jeb was a Vice President at Bank America Business Credit where he was responsible for arranging leveraged loans in the U.S. Jeb began his career at Irving Trust Company where he completed the officer training program and rose to Assistant Vice President covering corporate clients in a five-state region around Texas.
Jeb is a published author (RISKBooks), speaker and recognized expert in corporate lending and financial regulation. His work on topics such as CECL, Basle III, CARES Act (including PPP and Main Street Lending) and others has been published by RISKBooks, Risk.net, PRMIA, Finastra, Murex, Numerix, and other venues. He is currently coordinating a series on LIBOR reform with the chair and other members of the ARRC (see www.liborsummit.com). Jeb currently lives in Riverside CT with his wife of over 30 years and an energetic, high school son. He has been active in a number of charities including the Ronald McDonald House of New York, the Cystic Fibrosis Foundation of Rhode Island, the Saint Mark's School of Texas, Hamilton College and the Psi Upsilon Foundation.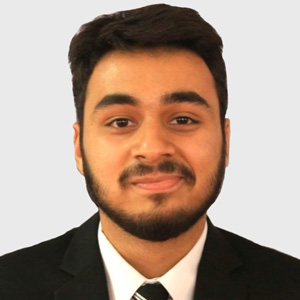 Dev Yargop​
QUANTITATIVE ASSOCIATE​​
In his role of Quantitative Associate with GreenPoint Global, Dev is involved in managing two of GreenPoint's key products – GREENCAP and CECL Express. He has been responsible for developing a framework for analyzing companies with Environment, Social and Governance (ESG) related operations and publish ratings. He has also been involved in constructing the framework for computation and analysis of sustainability of Risk Weighted Assets (RWA's) and  bank loan books.
Dev holds a Master's Degree holder in Quantitative Finance from Fordham University's Gabelli School of Business, New York. His professional interests include equity derivatives, stress testing and risk management.
Dev also holds an undergraduate degree in Civil Engineering from Mahindra Ecole Central in Hyderabad, India.